American Oat Workers Conference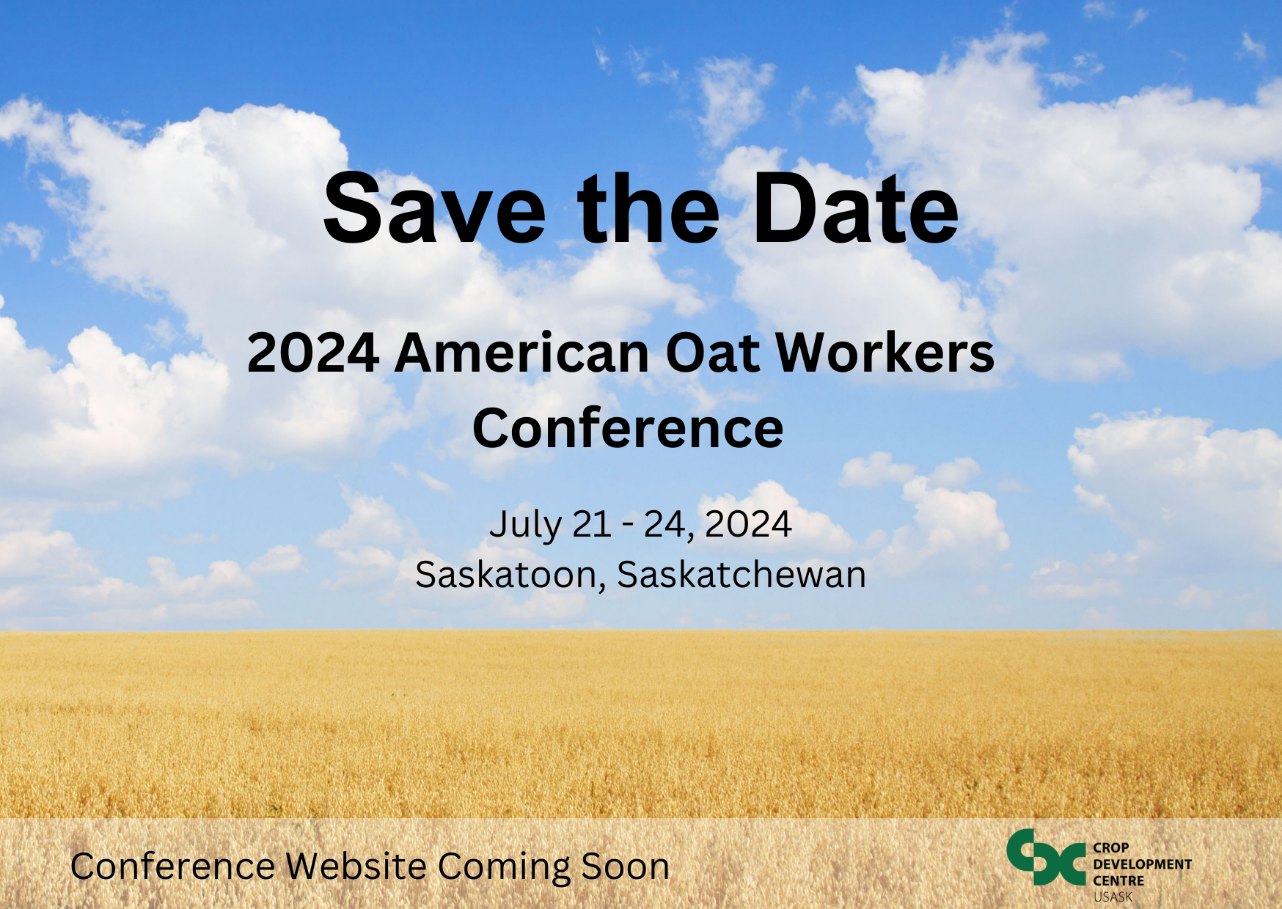 The dates for the next American Oat Workers' Conference (AOWC) have been announced! The meeting, hosted by oat breeder Aaron Beattie from the Crop Development Centre at the University of Saskatchewan, will be held from 21-24 July, 2024, in Saskatoon, SK, Canada.
The official website is here. More information concerning AOWC generally, as well as links to abstracts, etc., from previous conferences, is below.
While the American Oat Workers' group is designed to meet the needs of those working with oats in North, Central, and South America, everyone is welcome to attend the conference!
AOW Committee structure
The list of AOW Committee members is here.
The draft minutes from the Seattle meeting are here.
The "Statement of Purpose of the Organization of the American Oat Workers Conference" is here.
Previous American Oat Workers Conferences/Hosts: